Dive into history -Orosei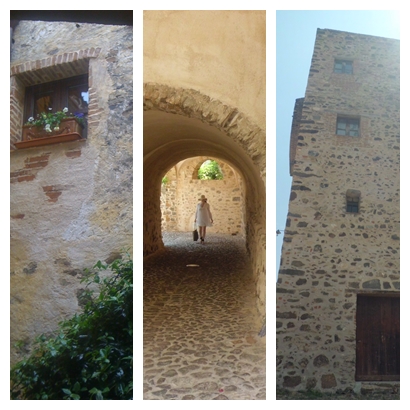 Orosei is one of the most evocative places in the eastern cost of Sardinia. This enchanting walk around the historic centre, through narrow streets and beautiful passageways, leads to the highlights of the town to discover the prosperous past whose signs are still shown in the buildings
and ecclesiastic architecture.
Let's start from the Museum of Ancient theatres miniature stages dating back to 700s. A private collection, belonging to the collector Don Nanni Guiso, which exhibits some miniature theatres of the thirteenth century, as long as designes, books, customs of scene and other valuable articles.
The museum is housed in the building that takes the name of Palatzos Vetzos (old buildings), former residence of the Guiso.
The discovery of the historic center continues with the visit to the Prejone Vetza (Old Jail), which was originally part of a very large castle surrounded by walls reinforced with towers.
It is 15 meters high and consists of 4 levels, the only surviving part of the tower was used in the 700s and 800s as a prison, for which it's still called by townfolks Prejone Vetza.
Walking through Orosei, have a look to the old houses, to the characteristics and sacred buildings, rich in faith and history. It's worth a visit also the church of St. James, which reflects the XVIII century style and Baroque.
Let's stop to the Pisan tower of St. Anthony the Abbot, here in January people jump over fires to honor the saint.
Where: Orosei
Duration: 2 hours
Difficulty level: easy
Period: all year round
Topics: culture
Target: individual, groups
Hours: to be agreed
Reservations required
For info: +39 393 0060100 – Email: booking@visitnuoro.com