The land before time – Oliena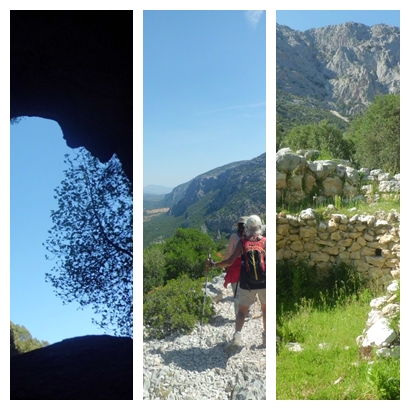 Along the route from Oliena to Dorgali we will visit to Su Gologone karst spring and the
Lanaitto Valley.
Here, nature and man's skill have created masterpieces of uncomparable beauty.
Extraordinary charming is the visit to the sacred spring of Sedda ' e Sos Carros, builded by
nuraghic people at the foot of the mountain and consacreted to the cult of water between
1.300 and 900 B.C.
Also worth visiting Corbeddu cave refuge of a famous bandit and renowned in the international
scenery for the oldest human remains founded inside, dating back to 22.000 years B.C.
Not to be missed the visit to Sa Oche cave where in case of heavy rain, water come from inside,
surging flow out preceded by a deafening roar, ''the voice'', as if to warn the inhabitants of
the valley of its imminent arrival. Some steps away, Su Ventu cave affording stupendous views
over the valley.
You may happen to bump into mouflons, wild boars ,wild goats and if you are lucky, to witness
to the fly of eagle.
Duration: 6 hours
Topics: culture, nature
Period: from april to november
Difficulty level: easy
Target: individual, groups
Equipment: trekking shoes or sports shoes
Reservations required
For info: +39 393 0060100 – Email: booking@visitnuoro.com