Easter Monday 2014 in Sardinia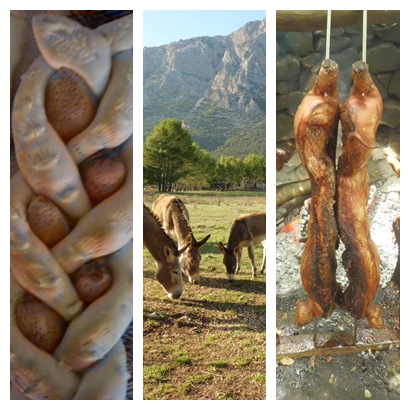 Easter Monday 2014 in Sardinia
For Easter Monday choose the sun and the colors of Barbagia and spend a day outdoor between flavors and traditions.
Taste, in the enchanting valley of Lanaitto, the typical lunch that is usually shared among family and friends, on this occasion.
Moreover, you will have the opportunity to visit some of the most popular sites in the area such as the sources of Su Gologone and the Nuragic sacred source Sa sedda e sos Carros.
Guided tour- programme
Monday, April 21
Visit
Su gologone sources
Sa sedda e sos carros archeological site
We suggest the typical lunch in Lanaitto valley