Visit and wine tasting – Dorgali wine cellar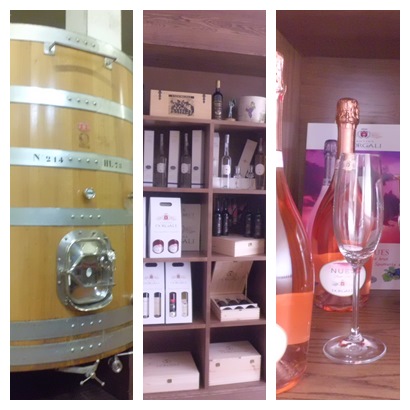 The Cantina di Dorgali  with  its wines exported all over the world, is one of the most ancient  and renowned of Sardinia. Visit Nuoro, partner of the Cantina di Dorgali offers you an interesting wine experience.
The tour of the Cantina di Dorgali led by the  Cantina di Dorgali's experts, will take you among the areas of the production up to the spaces where wine develops in the casks.
You'll taste the famous Cannonau, a strong local wine and  a variety of  vintage that magical grapes grown in this corner of Sardinia offer us.
Among the red, white and rosé wines it will be hard not to find the one to taste with some delicious dishes that will certainly  tickle your taste buds.
Duration: two hours
Period recommended: all year
Target individual, groups
Topics: enogastronomy
Difficulty: easy
Excursion programme:
meeting with the guide
visit the "Cantina di Dorgali"
Reservations required
For info: +39 393 0060100 – email: booking@visitnuoro.com