The charm of Supramonte – the Gorropu Canyon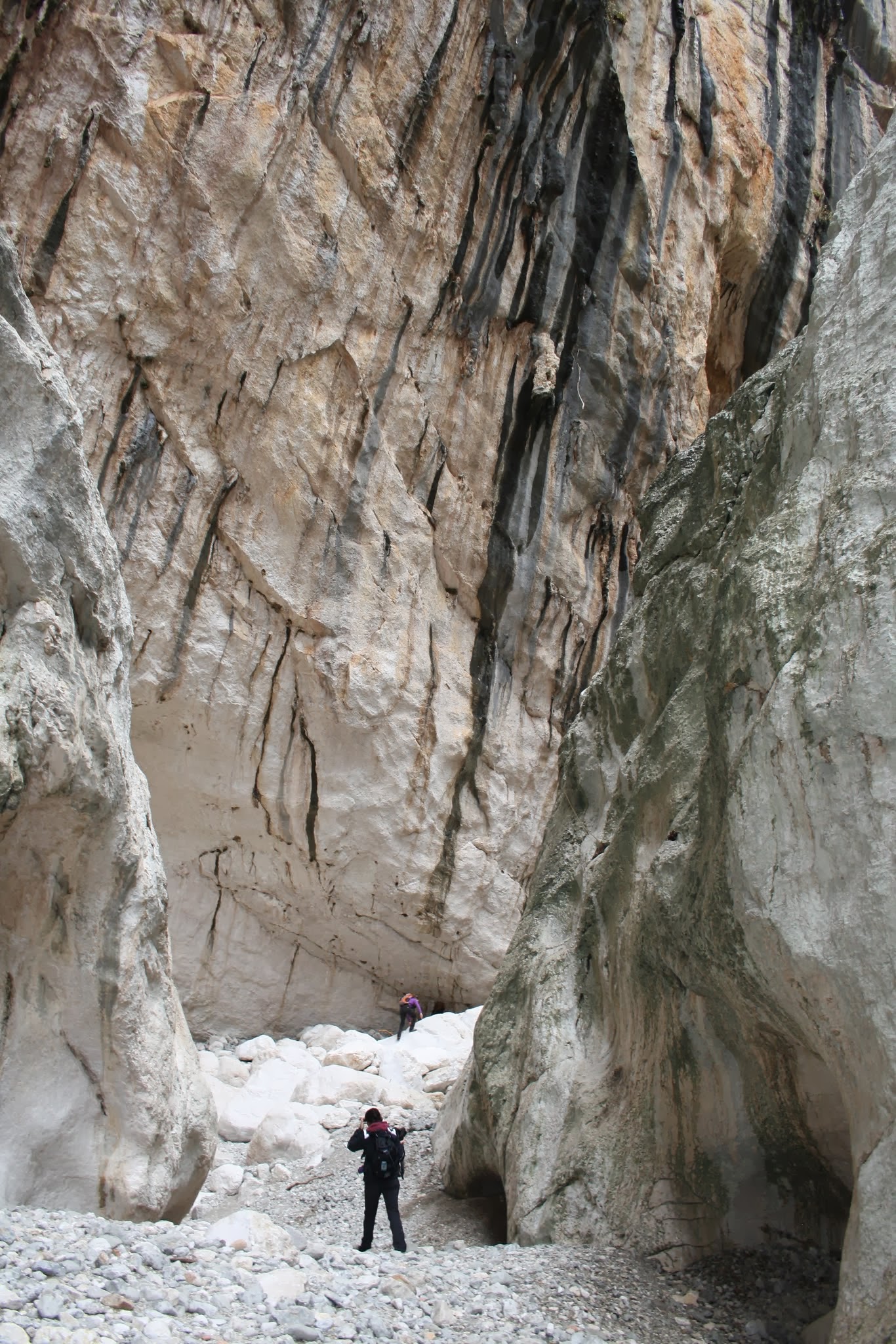 Today I want to tell you about my visit to the gorge of Su Gorropu (or Gorroppu) also called the Grand Canyon of Europe, one of the most charming and interesting gorges in the Gennargentu mountains. We are between the Supramonte of Orgosolo and Urzulei, where a narrow slit has been excavated along the millennia by the force of the waters of "Rio Flumineddu".
The walk to the entrance of the gorge is also an experience, the dense Mediterranean maquis offers us relief from the warm spring sunshine as well as the pools of water we meet along the itinerary. Arrived at the mouth of the most majestic natural abyss of Europe, 400 meters high and the color contrast between the rocks and the sky is breathtaking.
We didn't meet the mouflon but the spectacle of the grandeur of the wilderness with the water marks that drips down the walls to form fresh water pools and the trees that grow among the rocks shaped by the wind is still unforgettable, the silence broken only by the verses of some animal in the distance does the rest.
It is a show that never leaves me indifferent as we move between the massive limestone rocks eroded by time. Beyond the gorge the river continues forming small lakes to the valley of Dorgali and nurturing a variety of sources. juniper branches arranged to help us get to the lake siphon, a sort of tunnel carved by water, tell us that our tour for today ends here because to go beyond requires  the use of equipment and a bit 'of experience … maybe next time.
now I hope that  you too  will discover this corner of Sardinia!
See you soon with the next story of our excursions.
Letizia